2020 - 2021
SMVFA - Meetings
---
August 17, 2020
Mechanicsville VFD
---
September 28, 2020
Newburg RS/VFD
---
November 30, 2020
Zoom
---
January 25, 2021
Zoom
---
March 29, 2021
Zoom
---
Convention
May 1-2, 2021
TBD
---
See Schedule for Meeting Restrictions
---

This year COVID-19 has prevented us from delivering our fire prevention program in person during the month of October. However, we did not want that to stop the delivery of these lifesaving messages to our young residents. We strongly believe in the importance and positive impact our program provides which is why we recorded our program this year. We hope you enjoy it and are able to learn something new from it!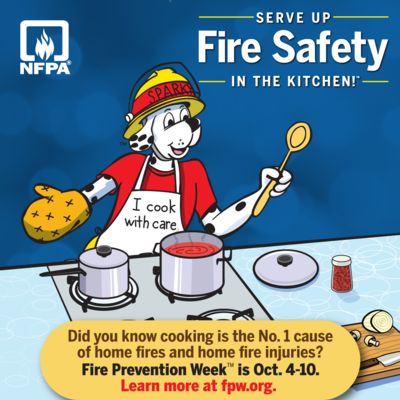 ---
STATE FIRE MARSHAL KICKS OFF COMMUNITY RISK REDUCTION WEEK 

Southern Maryland Volunteers, January 19

STATEWIDE (January 18, 2021) - Today marks the start of Community Risk Reduction (CRR) Week, a grassroots effort by the nation's fire service to encourage fire prevention and life safety education. Although COVID-19 will change the look of this year's efforts, the Office of the State Fire Marshal, along with multiple fire departments throughout Maryland, will take part in physically distanced or safe ... (Full Story & Photos)

2020 SMVFA Award Recipients

Southern Maryland Volunteers, January 06

On December 17, 2020 your SMVFA Officers held the awards ceremony for the 2020 award recipients. Due to the COVID19 pandemic we were unable to have our annual convention this year. The award recipients are listed below.

 
Fire Safety

Southern Maryland Volunteers, January 05

Home fire fatalities increase during the winter. To make sure communities know about the increased risk, USFA partners with the National Fire Protection Association to Put a Freeze on Winter Fires. The initiative focuses on hazards that may increase a family's risk of having a home fire.

Share these heating social media cards to remind communities how to heat their homes safely. With the increase ... (Full Story & Photos)

Services for Bryan "Hammy" Hamilton

Southern Maryland Volunteers, January 05

It is with great sadness that the Bryans Road Volunteer Fire Department and Rescue Squad Inc., along with the Naval District Washington Fire Department-NSASP Indian Head announce the passing of Bryan Hamilton, or "Hammy" as we all came to know him. Hammy passed away early New Year's Day due to complications from Covid 19.

Hammy served the Bryans Road Volunteer Fire Department and Rescue Squad for ... (Full Story & Photos)


Passing of Bernadine "Bernie" M. Saunders

Southern Maryland Volunteers, December 28

It is with a heavy heart and deep sorrow that the Cobb Island Volunteer Fire Department and EMS, Inc. announce the untimely passing of Bernadine "Bernie" M. Saunders, Life Member and past Deputy EMS Chief. Past Deputy EMS Chief Saunders passed away on December 23, 2020 at her home in Greenwood, South Carolina. Bernie was preceded in death by her husband and Past Chief Jack Saunders.

During her ... (Full Story & Photos)


RESIDENTS BURNED AFTER WEEKEND CANDLE MISHAP

Southern Maryland Volunteers, December 28

ALLEGANY COUNTY, MD (December 28, 2020) - The Office of the State Fire Marshal investigated the events surrounding an incident this weekend after three Frostburg residents were injured, including one who was transferred to a Pittsburgh hospital for their injuries.

On Saturday, December 26, 2020, at 10:15 p.m., Frostburg Fire Department and Allegany County Department of Emergency Services were dispatched ... (Full Story & Photos)


U.S. Consumer Product Safety Commission (CPSC) Recalls

Southern Maryland Volunteers, December 14

U.S. Consumer Product Safety Commission (CPSC) has issued the following recalls

1. Neptune Benson Recalls Delta Ultra-Violet Generators For Pools and Spas Due to Fire Hazard:

Recall Date: December 9, 2020

Recall Number: 21-042


                                                                                                    

Recall Summary


Name of product:

Delta UV EA-4H-10 ultra-violet ... (Full Story & Photos)


Passing of Life Member John P. "Chuck" Charles

Public Information Officer Michael Roberts, December 10

It is with deep sadness that the Officers and Members of the Second District VFD&RS announce the passing of Life Member John P. "Chuck" Charles on December 9, 2020.

Chuck joined the Department in 1992 focusing on the emergency medical services. He became an EMT, and soon established himself as one of the more reliable daytime responders. During his active years, he was always rewarded with one of ... (Full Story & Photos)